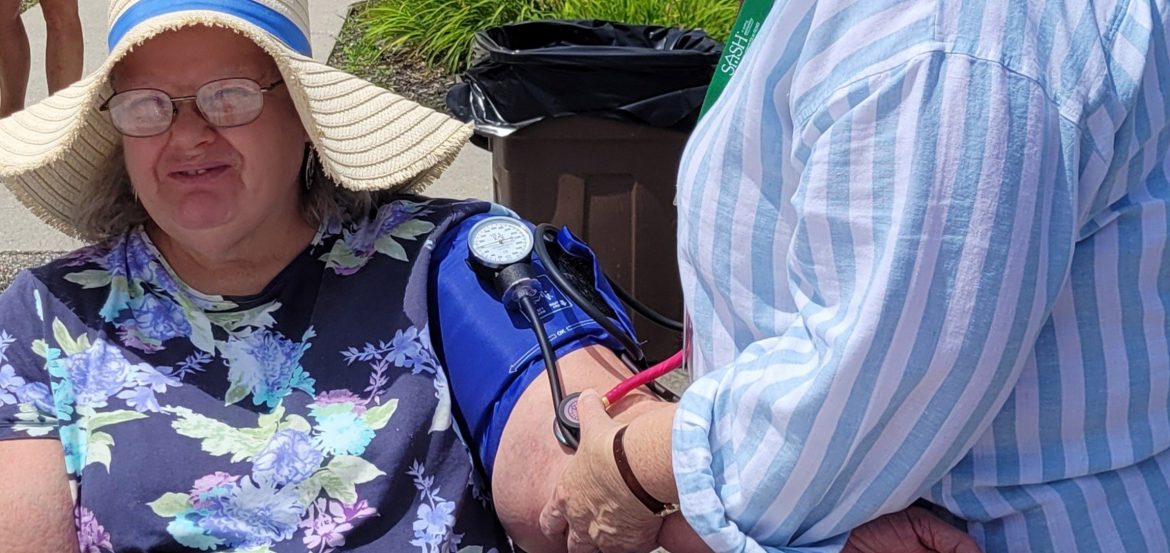 SASH is a free service available to individuals on Medicare that helps them stay happy, healthy, and most importantly, AT HOME.
Learn About SASH
What is SASH
SASH is a unique wellness initiative that provides services and support to Medicare recipients living independently at home. It's designed so people can stay healthy in all aspects of their lives and remain living independently at home.
SASH was created in 2009 by the nonprofit housing organization Cathedral Square and implemented in Rutland County by the Rutland Housing Authority in 2011. The program has been available free statewide since 2011. Vermont funded SASH to invest in prevention instead of only treatment and to respond to social determinants of health, including housing.
Participants are put into "panels" (groups of up to 100 people) based on where they live or, in some cases, their Medicare plan. Each panel has a coordinator and a wellness nurse working together to develop a "healthy living plan" with each participant based on their self-defined goals. The nurse is available for monthly blood pressure and wellness check-ins if people want them.
Flexibility to Choose
Participants are as involved in SASH as they see fit. It's always their choice.
For those with chronic medical conditions, SASH can play an integral role in helping them manage their conditions and stay healthy.
For those who are active and in good health, SASH can be "kept in their back pocket" as a safety net to use if and when needed.
For everyone, SASH offers a wealth of programs, including free wellness workshops, social activities, exercise classes, educational events, outings, and more. SASH is there to help participants when they lose a spouse or loved one, encounter an unexpected health condition, or need an advocate in an unforeseen situation.
Meeting Participants' Needs
SASH coordinates the resources of its partner organizations to provide the support a participant may need. These partners include: VNA and Hospice of the Southwest Region, Rutland Mental Health Services, Southwestern Vermont Council on Aging, Rutland Regional Medical Center, Castleton University School of Nursing, Housing Trust of Rutland County, National Church Residences, Community Health Team, Community Health Centers of the Rutland Region, and local health care providers.
Local representatives from these organizations make up the "SASH team" that springs into action when a participant needs extra help.
The Benefits of Participating in SASH
Improved quality of life
Comprehensive health and wellness assessments
Individualized "healthy living plans" tailored to each person's goals
Access to health coaching and wellness nurse support
Access to free prevention and wellness programs, exercise classes, social outings, group activities, and more
Money savings through preventive health care
Help as needed in returning home after hospitalization, navigating long-term care options, and managing a crisis
Support in managing medications
What Participants Say
100% of SASH participants surveyed in 2017 by the Vermont Department of Health reported:
Higher overall functional status
Learning more about the relationship between nutrition and health
Less difficulty managing their daily medications
They would recommend SASH to others