Learn About SASH
[Video]
Frequently Asked Questions
Who can enroll in SASH, and what does it involve?

You can sign up for SASH if you have Medicare. SASH welcomes the participation of all eligible individuals regardless of their healthcare needs, income, or protected status. Enrolling is easy — all it takes is to provide your Medicare number and signature on a few forms. Staff will need this information to make sure they have the necessary authorization from you and that you understand the services SASH provides, as well as your rights and responsibilities.

Are there fees?

SASH is entirely free. You don't pay anything to participate, nor is your insurance billed. Ongoing support and care coordination by SASH staff are also free. Occasionally, a service or event provided by others and offered to the SASH community may involve a fee. However, you'll know about this beforehand, so you can choose to participate or not.

What about my privacy?

SASH staff follow the same privacy laws ("HIPAA") as your doctor. We take your privacy and the control over your information very seriously. Your coordinator will go over the HIPAA regulations with you so you know exactly how SASH uses and guards your information. SASH is an "evidence-based program," which means that staff report data on health indicators such as blood pressure readings. This way, SASH can analyze the data to document how the program is working.

What does SASH look like?

It looks like the faces of your SASH staff. It's your local SASH coordinator and wellness nurse who offer individualized help and support with a consistent presence in the housing community they're based in during weekdays. It also looks like a regular health and wellness program.

SASH staff work to build a culture of health and social well-being through programming based on a "Community Healthy Living Plan" developed with residents' input and updated twice a year. Activities include:

Health presentations
Regular blood-pressure clinics
Group exercise programs
Community socials and outings

Plus, you'll receive a monthly newsletter, so you know everything that's happening!

Why should I enroll?

Because it's a great program — and it is good for you and your health! Federal studies have found that SASH participants have better health and well-being and require less costly medical interventions than their non-SASH peers. Here are some examples of the benefits of SASH:

Each year, you will receive a free health and wellness assessment, which helps you know where you may have challenges. You'll then work with your SASH coordinator to create a "healthy living plan" — an action plan based on what YOU decide is important — to help you get to where you want to be.
At your request, SASH will provide one-on-one support and "check ins" about the things that matter to you, as well as helpful information and referrals to the many health and social services in the community. Staff can help you connect to specific agencies, classes, health professionals and others to get you what you need.
With your permission, your SASH coordinator and wellness nurse will connect everyone on your team — family members, friends, health providers, and others — to make sure they're all on the same page. That way, you won't have to tell your story multiple times, and everyone will know how to be most helpful to you. Your SASH staff meets monthly with representatives of all the local SASH partners to coordinate any extra care you may need.
If something happens and you need help, your SASH coordinator and wellness nurse will follow you and your health situation. For example, if you fall or go to the hospital, they'll make sure your health providers know what you need. When you return home, they'll check in with you to ensure you have everything you need.

What if I don't want your help?

SASH is a voluntary program. Staff often say you drive the bus because you're the boss. That means as a SASH participant, you choose how much or how little support you want from us. You can join, leave or come back at any time you want. SASH will always support your decisions.

How do I sign up for SASH or get additional information?

Contact:

Rutland Housing Authority

SASH Program on our website, www.rhavt.org, or call 802-775-2926, or at one of our properties located at:

Templewood Court, Rutland
Sheldon Towers, Rutland
Hickory Street, Rutland
Rutland Area Bridge Housing, Rutland Town

Housing Trust of Rutland County

Watkins School Apartments, Rutland
Lincoln Place, Rutland
Colonial Apartments, Maple and Barnes Street, West Rutland
Apple Tree Apartments, Fair Haven
Adams House, Fair Haven
Benson Heights, Benson
Heritage Court, Poultney
Conont Square, Brandon

Stewart Property Management

Linden Terrace, Rutland

National Church Residences

Maple Village Rutland
Village Manor, Pittsfield

Fucci Company

Parker House, Rutland

In addition to these housing sites, there are community-based panels that provide SAHS services to people in their own homes.

What is SASH?

SASH is a unique wellness initiative that provides services and support to Medicare recipients living independently at home. It's designed so people can stay healthy in all aspects of their lives and remain living independently at home.

SASH was created in 2009 by the nonprofit housing organization Cathedral Square and implemented in Rutland County by the Rutland Housing Authority in 2011. The program has been available free statewide since 2011. Vermont funded SASH to invest in prevention instead of only treatment and to respond to social determinants of health, including housing.

Participants are put into "panels" (groups of up to 100 people) based on where they live or, in some cases, their Medicare plan. Each panel has a coordinator and a wellness nurse working together to develop a "healthy living plan" with each participant based on their self-defined goals. The nurse is available for monthly blood pressure and wellness check-ins if people want them.
Flexibility to Choose
Participants are as involved in SASH as they see fit. It's always their choice.
For those with chronic medical conditions, SASH can play an integral role in helping them manage their conditions and stay healthy.
For those who are active and in good health, SASH can be "kept in their back pocket" as a safety net to use if and when needed.
For everyone, SASH offers a wealth of programs, including free wellness workshops, social activities, exercise classes, educational events, outings, and more. SASH is there to help participants when they lose a spouse or loved one, encounter an unexpected health condition, or need an advocate in an unforeseen situation.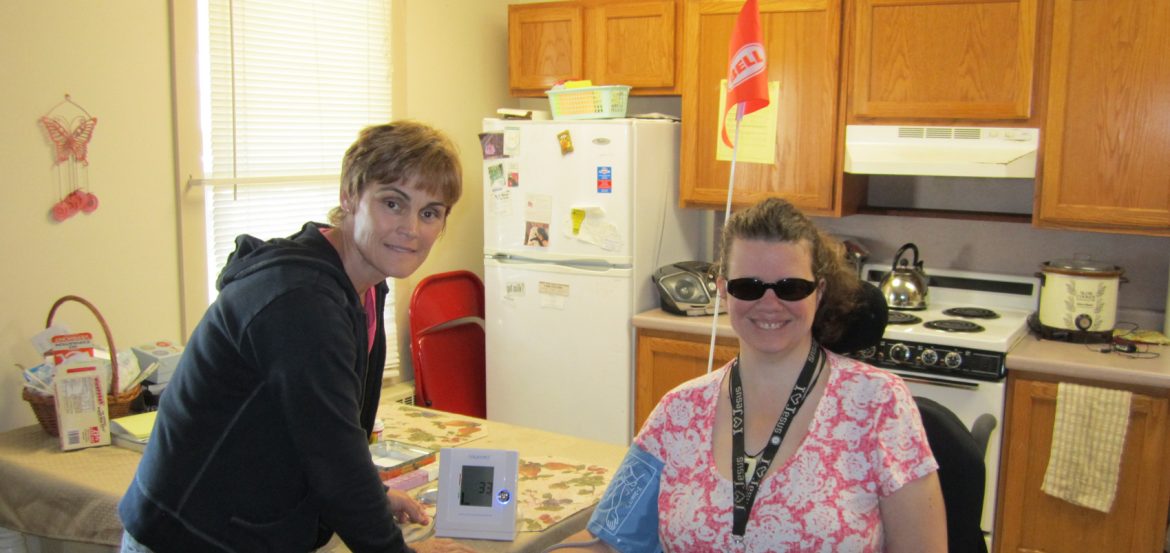 Meeting Participant's Needs
SASH coordinates the resources of its partner organizations to provide the support a participant may need. These partners include VNA and Hospice of the Southwest Region, Rutland Mental Health Services, Southwestern Vermont Council on Aging, Rutland Regional Medical Center, Castleton University School of Nursing, Housing Trust of Rutland County, National Church Residences, Community Health Team, Community Health Centers of the Rutland Region and local health care providers.
The Benefits of Participating in SASH
Improved quality of life
Comprehensive health and wellness assessments
Individualized "healthy living plans" tailored to each person's goals
Access to health coaching and wellness nurse support
Access to free prevention and wellness programs, exercise classes, social outings, group activities, and more
Money savings through preventive health care
Help as needed in returning home after hospitalization, navigating long-term care options, and managing a crisis
Support in managing medications
What Participants Say
100% of SASH participants surveyed in 2017 by the Vermont Department of Health reported:
Higher overall functional status.
Learning more about the relationship between nutrition and health.
Less difficulty managing their daily medications.
They would recommend SASH to others.